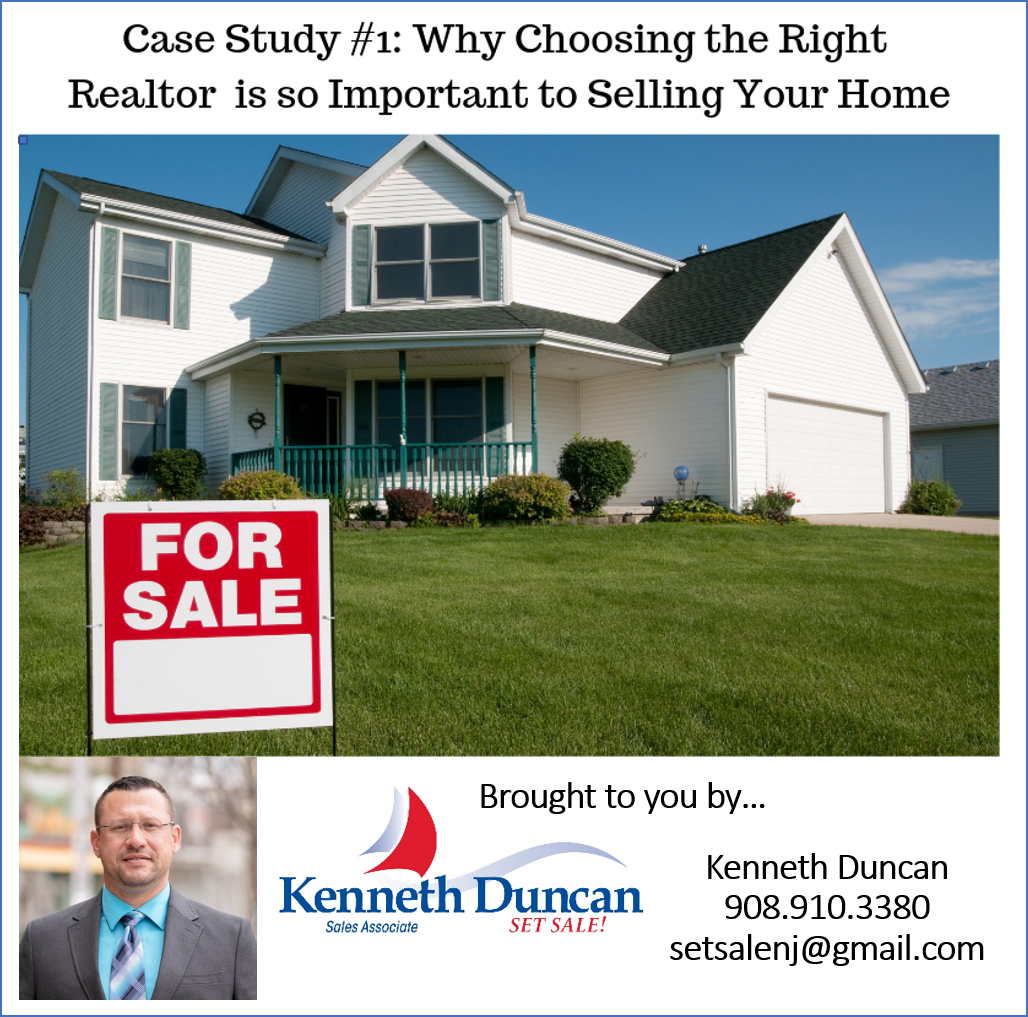 This is the first educational case study article in a series. These case studies provide actual client scenarios that we see all too often in the real estate business. We are sharing these stories to help home sellers and home buyers avoid some common pitfalls and to help make their real estate experience as successful and fruitful as possible.
Scenario – About 10 years ago, Tom & Judy Wayneright got married, bought a house and decided to have children and raise a family. Tom & Judy spent their hard-earned money staying current on the mortgage, making improvements and putting their free time into general maintenance of the property. Now that the kids are getting a little older and Tom & Judy have both advanced in their careers, they decide that it's time to sell the house and move to a nicer neighborhood and invest in a larger home. So, they drive to the closest, local Real Estate Sales office and speak to someone there to help them out.
The agent comes to Tom & Judy's home, does an evaluation and provided an estimated value, which is much more than they expected. Tom & Judy are so excited they sign it up right away and their house hits the market. The next week, they start to look at houses with their agent to purchase. Based on their pre-approval and an estimated sales price after all expenses, they look at houses they can afford. The kids tag along on the this trip. Over the next few weeks, Tom & Judy see beautiful homes that they can picture themselves living in, they fall in love with certain neighborhoods and the kids can't stop talking about having a large back yard with a pool for summer!
A few more weeks go by, but something is missing. Tom & Judy have received NO offers on their house! They call their agent and ask what's going on? "How come we haven't had many people look at our house? Where are our offers?"
Months have gone by. The houses Tom, Judy and their family were excited about have since sold, however, their house has not. Now, the listing has expired. What to do? Frustrated and aggravated with the entire real estate process, Tom & Judy have come to the conclusion that their agent was not nearly as experienced as they thought and lured them into signing a contract before they had all the facts. Tom & Judy have now wasted a lot of time and energy.
Unfortunately, the Waynerights started their home journey without researching the agent they hired to represent their home sale. Choosing the right real estate agent, someone who is full-time, experienced, knowledgeable and honest upfront will pave the way for a smooth and exciting transaction. Asking the right questions, researching agents and agencies is extremely important. It's not about how friendly the agent is, if they are a family friend, or finding someone who will list your house at a high price with a low commission. It's about finding the best agent you can that will protect your investment and one who is experienced enough to get you to a closing.
I am a licensed Realtor® with more than 11 years' experience in Ocean and Monmouth Counties. I am a full-time, award-winning agent affiliated with Diane Turton, one of the most prominent Ocean & Monmouth Real Estate Companies. Learn more about me
Contact me today to receive an accurate home valuation. Kenneth Duncan 908.910.3380 setsalenj@gmail.com